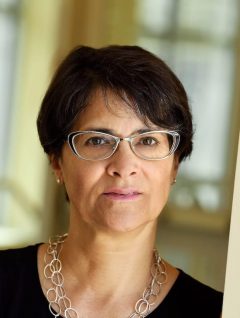 Professor Martha S. Jones, Society of Black Alumni Presidential Professor and Professor of History at The Johns Hopkins University, presents the 2019 Gilder-Jordan Lecture in Southern Cultural History "Birthright Citizens: Winners and Losers in the History of American Belonging." She is a legal and cultural historian whose work examines how black Americans have shaped the story of American democracy.
Jones is the author of Birthright Citizens: A History of Race and Rights in Antebellum America (Cambridge University Press in 2018) and All Bound Up Together: The Woman Question in African American Public Culture 1830-1900 (University of North Carolina Press, 2007) and a coeditor of Toward an Intellectual History of Black Women (University of North Carolina Press, 2015,) together with many important articles and essays. She is currently completing Vanguard: A History of African American Women's Politics (Basic) to be published in 2020 in conjunction with the 19th Amendment's centennial and is at work on a biography of US Supreme Court Chief Justice Roger Brooke Taney.
The Gilder-Jordan Speaker Series is made possible through the generosity of the Gilder Foundation. The series honors Richard Gilder of New York and his family, as well as his friends, Dan and Lou Jordan of Virginia.