Paolo Battaglia: "Italian American Country"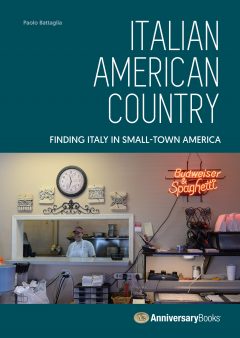 Following the route taken in 1905 by Italian ambassador Edmondo Mayor des Planches, Italian author Paolo Battaglia met the descendants of immigrants who came from his country and traveled to the four corners of the United States. Italian American Country is an illustrated book and a three-episode documentary chronicling the travels and encounters Battaglia had across the country, from Barre, Vermont, to Pittsburg, California, to Greenville, Mississippi—all places that, in many different ways, show us what it means and what it meant to be Italian in America.
During this presentation, the author along with two actors will re-enact stories from the book as well as share a few scenes from the documentary.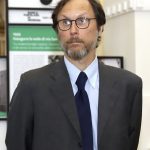 Paolo Battaglia is the coauthor of Explorers Emigrants Citizens: A Visual History of the Italian American Experience published in 2013 with the Library of Congress. He is a photo historian and author of visual history books such as Un Italiano nella Cina dei Boxer (2000), a photographic account of the 1900 Boxer rebellion in China; Frammenti di Guerra (2005), a visual history of World War II in northern Italy; and New York In & Out (2008), a portrait of New York City taken by an Italian tourist and photographer in the early twentieth century.
SouthTalks is a series of events (including lectures, performances, film screenings, and panel discussions) exploring the interdisciplinary nature of Southern Studies. This series takes place in the Tupelo Room of Barnard Observatory unless otherwise noted, and is free and open to the public.