Brannon Costello: "Superhero Comics and the U.S. South"
Swinging, flying, and leaping through the canyons between skyscrapers, superheroes have long been understood as emblems of urban American modernity. In garish red, white, and blue costumes, characters such as Captain America, Patriot, and even Superman are read as icons of American nationalism. But what happens, then, when superheroes go South, to the region so often imagined as the nation's antimodern, abject other? Brannon Costello's talk will examine the history of the representation of the South in superhero comics well-known and obscure, taking a look both at the tendency to portray the South as a place of degradation, contamination, and horror, and also illuminating a handful of provocative comics that have productively employed the superhero genre to generate new ways of imagining the relationship between the nation and the region, between the region and the world.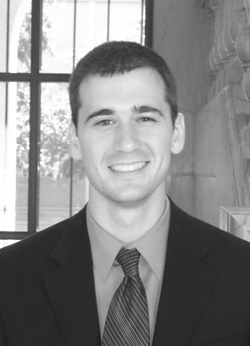 Brannon Costello is James F. Cassidy Professor of English at Louisiana State University, where he also serves as director of undergraduate studies for the English department. His primary research interests are in Southern Studies and comics studies, and he is particularly interested in finding and forging connections between those fields. He is most recently the author of Neon Visions: The Comics of Howard Chaykin. Among his other publications are Comics and the U.S. South, a collection which he coedited with Qiana Whitted; Conversations with Michael Chabon; and Plantation Airs: Racial Paternalism and the Transformations of Class in Southern Fiction.
Dr. Costello will also present on Saturday, Oct. 12 during the Graphic Novels and Comics across the Humanities Conference (Oct. 7–12). Free and open to the public. Conference is being organized by the Department of Philosophy and Religion.
SouthTalks is a series of events (including lectures, performances, film screenings, and panel discussions) exploring the interdisciplinary nature of Southern Studies. This series takes place in the Tupelo Room of Barnard Observatory unless otherwise noted, and is free and open to the public.