Marco Williams, visiting documentarian, filmmaker
Two Towns of Jasper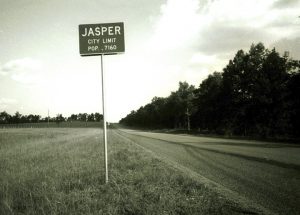 In 1998 in Jasper, Texas, James Byrd Jr., a black man, was chained to a pick-up truck and dragged to his death by three white men. The town was forever altered, and the nation woke up to the horror of a modern-day lynching. Two film crews, one black and one white, set out to document the aftermath of the murder by following the subsequent trials of the local men charged with the crime. The result is an explicit and troubling portrait of race in America, one that asks how and why a crime like this could have occurred. Two Towns of Jasper was the catalyst for a live town hall meeting, "America in Black and White," anchored by Ted Koppel.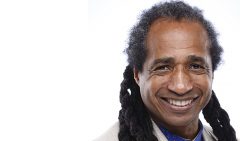 Marco Williams is an award-winning documentary filmmaker and professor at Northwestern School of Communication. Prior to joining the faculty at Northwestern, Williams taught at the Tisch School of the Arts at New York University for twenty years. He has been nominated three times for the Sundance Film Festival grand jury prize. His credits include Tell Them We Are Rising: The Story of Historically Black Colleges and Universities (2017), The Black Fives (2014), The Undocumented (2013), Inside: The New Black Panthers (2008), Banished (2007), Freedom Summer (2006), I Sit Where I Want: The Legacy of Brown v. Board of Education (2004), MLK Boulevard: The Concrete Dream (2003), Two Towns of Jasper (2002), Making Peace: Rebuilding our Communities (1995), The Spiritual Deficit and the American Dream (1994), Without a Pass (1992), In Search of Our Fathers (1991), From Harlem to Harvard (1982).
SouthTalks is a series of events (including lectures, performances, film screenings, and panel discussions) exploring the interdisciplinary nature of Southern Studies. This series takes place in the Tupelo Room of Barnard Observatory unless otherwise noted, and is free and open to the public.